Jazz the Dog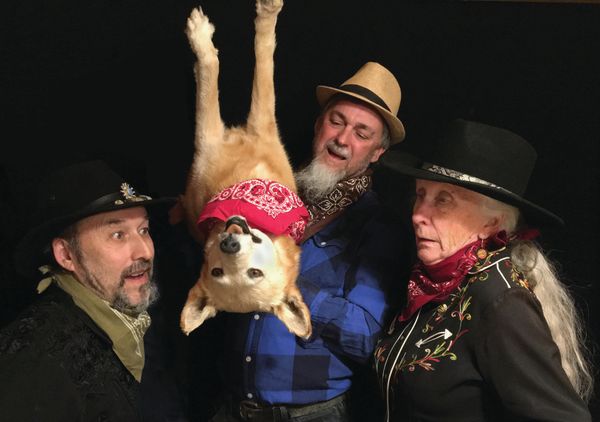 Jazz the Dog is the new name for an old band of musical friends: Rhan Wilson, Rick Zeek, and Patti Maxine. No, they don't play jazz, although they can be a bit jazzy. They actually play an eclectic mix of Americana, originals, soul, and sometimes oddly rearranged cover tunes. Slow and steady, fast and pumpin', groovin' on a Sunday afternoon - these three keep it "in the moment", improvising as they go.
Get on the mailing list to be notified of their whereabouts: click on that sidebar on the right... over there where it says "Get on Rhan's mailing list." There you go!
Here are some random videos of our performances:

Angel From Montgomery

Bird In A House

Wagon Wheel/Helpless

Have You Ever Seen The Rain
Join Rick Zeek and Rhan Wilson for a couple of sets of their eclectic covers and inspired originals.
Do you know that you can have Jazz The Dog provide the entertainment and music for your private party?
Jazz The Dog :Rhan Wilson, Rick Zeek, and Patti Maxine will play their unique collection of tunes for a special wine tasting event in a lovely garden setting.